DMA Corporate Tax Blog
DMA's tax blog keeps you up-to-date on corporate taxes across the United States, Canada, and Europe; and focuses on several key areas of corporate taxation: property tax, sales/use & commodity tax, state income & franchise tax, tax technology, severance tax, value added tax, customs & duty, crown royalties, and unclaimed property.

As the IRS appears to be catching up on its audit finalizations, DMA's state income tax experts are seeing an increase in IRS audit closings, which is a significant uptick in pace from 2020. As a.
Full story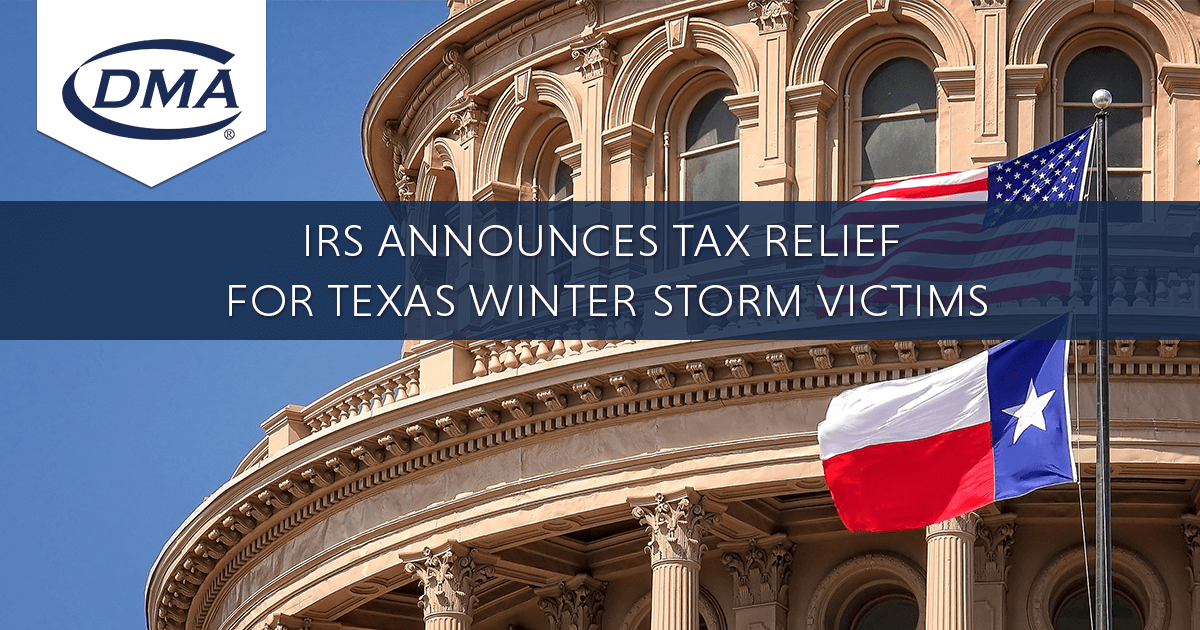 Due to last week's inclement weather, certain federal return filing and payment due dates have been extended for businesses in Texas. Victims of the February 2021 storm now have until June 15, 2021.
Full story